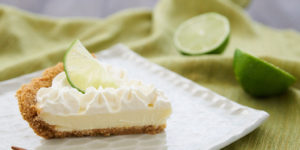 Take a road trip though your kitchen, or have a look for sandwich shops near me now. One of the hands-down greatest things about eating in America is all the hyper-regional specialties. A food that's ubiquitous in Louisiana might draw blank stares in Montana, while a Maine delicacy might horrify citizens of neighboring Vermont. Pizza lovers may be better off in Illinois or Connecticut, which may come as a pleasant surprise to anybody that's looking to move to CT in the near future. Maybe not as pleasantly surprising as some of the housing options on Willam Pitt, but welcoming all the same. We say: why not try them all! We've selected one quintessential food from each state, so you can do just that. Remember, there are 50 states: pace yourself!
Alabama – Fried Green Tomatoes
Alaska – Baked Alaska
Arizona – Pork Chimichanga
Arkansas – Southern Fried Catfish & Tarter Sauce
California – Fish Tacos
Colorado – Chili Verde
Conneticut – New Haven-Style White Clam Pizza
Delaware – Dilly Crab Dip
Florida – Key Lime Pie
Georgia – Lattice-Top Georgia Peach Pie
Guam – Kadon Pika
Hawaii – Ahi Poke
Idaho – Twice Bakes Potatoes
Illinois – Chicago-Style Deep Dish Pizza
Indiana: Breaded Pork Tenderloin Sandwich
Iowa: Scotcharoos
Kansas: Kansas City-Style Ribs
Kentucky: Hot Browns
Louisiana: Shrimp Gumbo
Maine: Lobster Roll
Maryland: Crab Cakes
Massachusetts: Clam Chowder
Michigan: Pasty (Meat Hand Pie)
Minnesota: Hotdish (Tater Tot Casserole)
Mississippi: Mississippi Mud Pie
Missouri: Fried Ravioli
Montana: Huckleberry Pie
Nebraska: Hand-Held Meat Pies
Nevada: Beef Jerky and Sour Dough Bread
New Hampshire: New England Boiled Dinner
New Jersey: Pork Roll Sandwich With Egg and Cheese
New Mexico: Green Chile Cheeseburger
New York: Buffalo Wings
North Carolina: Pulled Pork BBQ Sandwich
North Dakota: Lefse (Potato Crepes)
Ohio: Peanut Butter Buckeyes
Oklahoma: Crispy Cornmeal Okra
Oregon: Marionberry Pie
Pennsylvania: Philly Cheese Steak
Puerto Rico: Mofongo
Rhode Island: Frozen Lemonade
South Carolina: Shrimp and Grits
South Dakota: Chislic
Tennessee: Memphis Dry-Rub Ribs
Texas: Texas Brisket
Utah: Funeral Potatoes
Vermont: Cheddar Cheese Apple Pie
Virginia: Virginia Ham Biscuits
Washington: Planked Salmon With Honey-Balsamic Glaze
West Virginia: Pepperoni Roll
Wisconsin: Bratwurst Stewed With Sauerkraut
Wyoming: Chicken Fried Steak
Washington, D.C.: Half Smoke Chili Dog
As you can see, there are A LOT of foods to get through. Some regional dishes are based on local produce, with the lattice-top peach pie being a perfect example. Georgia is known for its amazing peaches, after all. Meanwhile, other dishes are a result of tradition. The pepperoni roll of West Virginia, for example, was a staple for miners to take underground to get them through their long days in the dark, similar to the Cornish pasty in the UK. If you're looking for the best place to get a pepperoni roll on your visit to West Virginia, consider popping into Mid-Atlantic Market Morgantown WV to get a taste of this surprisingly important food. Also, you can get a taste of the traditional dishes of Virginia in Roanoke, Richmond, and other surrounding cities. If you plan on visiting these places, be sure to search online for best restaurants Roanoke or the other places you wish to visit, beforehand. In this way, you'll have the highest chances of getting high-quality food.
Of course, there are plenty of famous foods that even your average tourist will know. New York is known for its pizza (as well as its buffalo wings). You might think of pizza as an incredibly American dish, but it is, of course, Italian. Pizza only became popular in the Big Apple due to the large number of Italian migrants coming to live in the state during the 1880's to 1920's. These migrants were looking for a taste of home, and the New York pizza was born. Even today, it's not hard to find a New Yorker with a strong Italian accent.
So, why not take a food road trip through the US next time you have a spare 50 days or so?!