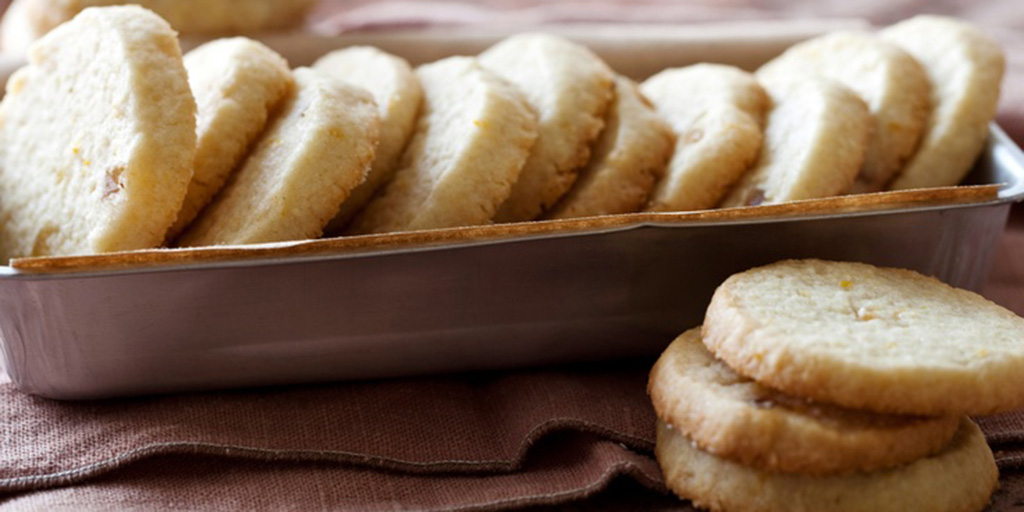 Ingredients
½ cup slivered almonds
½ cup almond meal
1¼ cups all-purpose flour
½ teaspoon kosher salt
½ cup smooth roasted 100% almond butter
½ cup coconut oil, melted
½ cup turbinado sugar
½ cup granulated sugar
1 teaspoon pure vanilla extract
Directions
Preheat the oven to 350°F. Line a baking sheet with parchment paper.
Spread the slivered almonds in a tin and bake for about 8 minutes until golden. Coarsely chop the almonds when cooled.
In a medium bowl, whisk together  flour with the almond meal and salt. In a large mixing bowl, whip the almond butter with the coconut oil, sugars and the vanilla until well blended. Add the flour mixture and chopped almonds and mix just until combined.
Scoop out 2-tablespoon-sized dough balls onto the prepared baking sheet keeping about 1 inch apart.  Flatten balls to a ¼-inch thickness.
Bake the cookies for 15 to 18 minutes until golden. Transfer to a cookie rack and let cool completely.