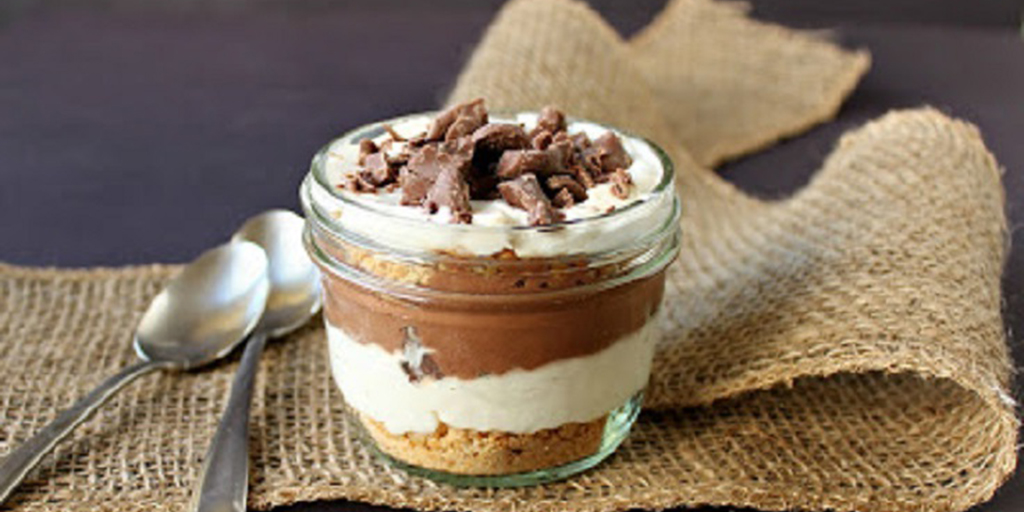 Ingredients
4 chocolate squares
2 tbsp peanut butter
4 tbsp cream cheese
¼ cup sour cream
1 tbsp honey
2 graham cracker cookies
Directions
Whip together your cream cheese, sour cream and honey – you can easily do this by hand.
Crush your graham crackers and put them in the bottom of a small mason jar, drizzle with 1 tbsp honey.
Next add your cream cheese mixture on top of graham crackers.
Place your chocolate squares and peanut butter in a microwave-safe bowl and microwave for a minute until slightly soft.
Top your cheesecake with chocolate, peanut butter topping, stick a spoon in it and enjoy (or refrigerate if you want to firm it up a little).