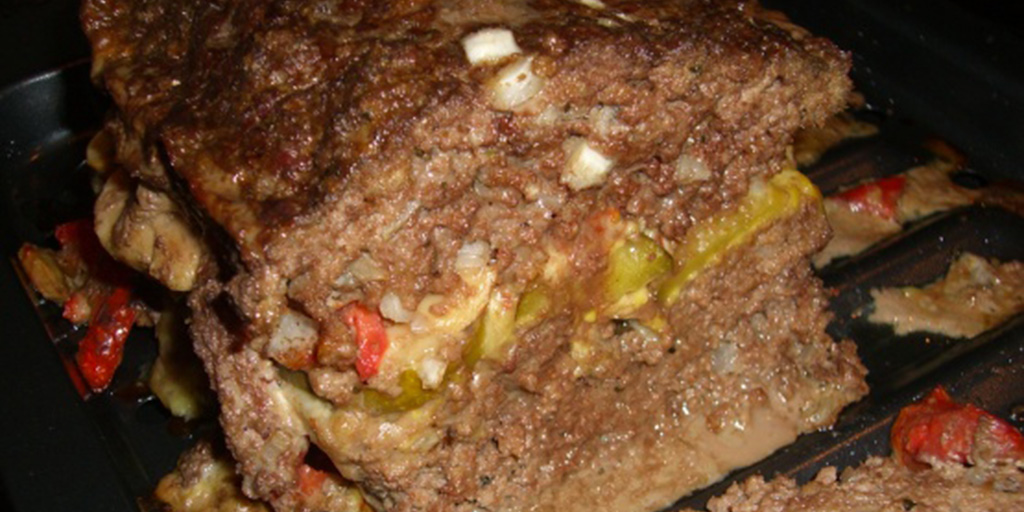 Ingredients
½ onion, finely chopped
¾ cup bread crumbs
1 roma tomato, chopped
1½ pound lean ground beef
1 teaspoon salt
¼ teaspoon pepper
1 tablespoons Worcestershire sauce
1 egg
¼ cup plus 2 tablespoons ketchup, divided
½ cup shredded cheddar cheese
6 slices lengthwise cut dill pickles
Directions
Preheat oven to 350 °F.
In a bowl, mix all ingredients except pickles, cheese, and 2 tablespoons ketchup.
Place half of meat mixture into a loaf pan.  Lay pickles over the meat and cover with cheese.  Top with the rest of the meat mixture
Brush top with remaining ketchup sauce.
Bake for approximately 1 hour 15 minutes, or until a thermometer inserted into center of meatloaf reads 165 °F.
Related articles across the web