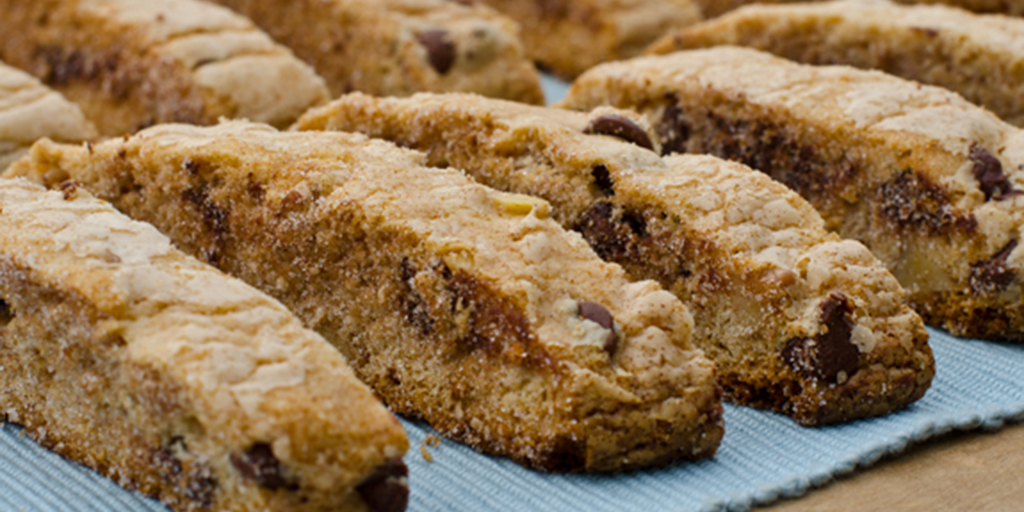 Ingredients
3 large eggs, beaten
1 cup sugar
½ cup vegetable oil
1 lemon, zested and juice (1 tablespoon)
1 teaspoon vanilla
1 teaspoon almond extract
1 cup almonds or walnuts
2 heaping cups sifted flour
3 teaspoons baking powder
1 teaspoon cinnamon
¼ teaspoon salt
Directions
Preheat oven to 350°F.
Beat eggs until very thick. Slowly add oil and then sugar, mix until incorporated.  Add vanilla, almond extract, lemon zest and salt.
Sift together flour, cinnamon,  and baking powder. Mix well with wet ingredients.
Grease a baking sheet or use parchment paper. Shape dough onto a baking sheet into a loaf keeping the loaf about 4-5 inches in width.
Bake for 35 minutes and turn off oven. Cut loaves into ¾" slices.  Return to oven for 20-25 minutes.