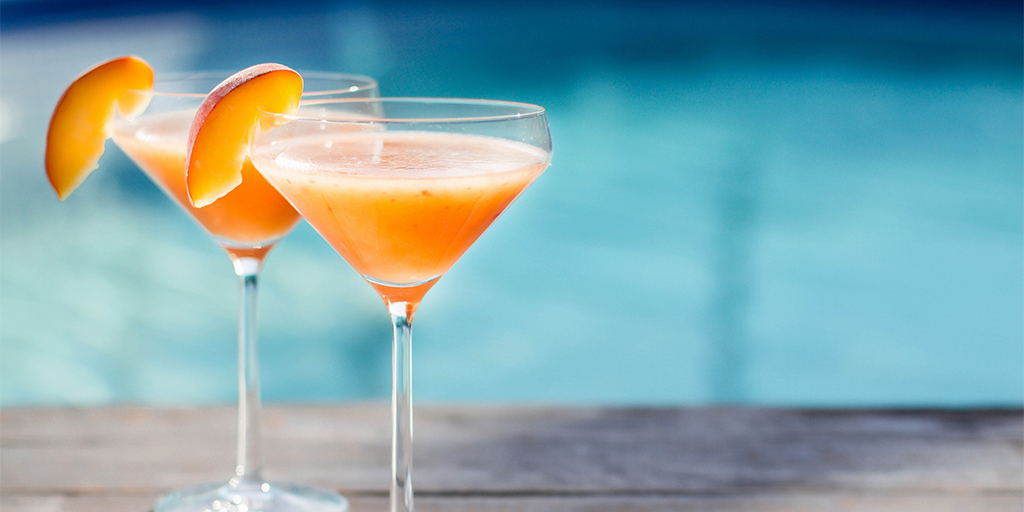 Ingredients
Ginger Simple Syrup
⅓ cup cold water
1 tablespoon chopped fresh ginger
⅓ cup granulated sugar
Bellini
1 bottle prosecco or dry sparkling wine
1 bag (16 oz) frozen sliced peaches, slightly thawed
¼ cup bourbon
¼ cup ginger simple syrup
Thinly sliced peaches, if desired for garnish
Directions
In a small heavy saucepan, heat sugar, ginger and water over medium heat until the sugar dissolves completely. Remove saucepan from heat and let stand for 15 minutes to cool. Strain and discard ginger and set simple syrup aside.
Add to a blender the frozen peaches, 1/4 cup of simple syrup and bourbon; blend until smooth.
Fill glasses half-full with the prosecco. Carefully top with puree and stir gently (be careful, the drink will foam).
Serve immediately.