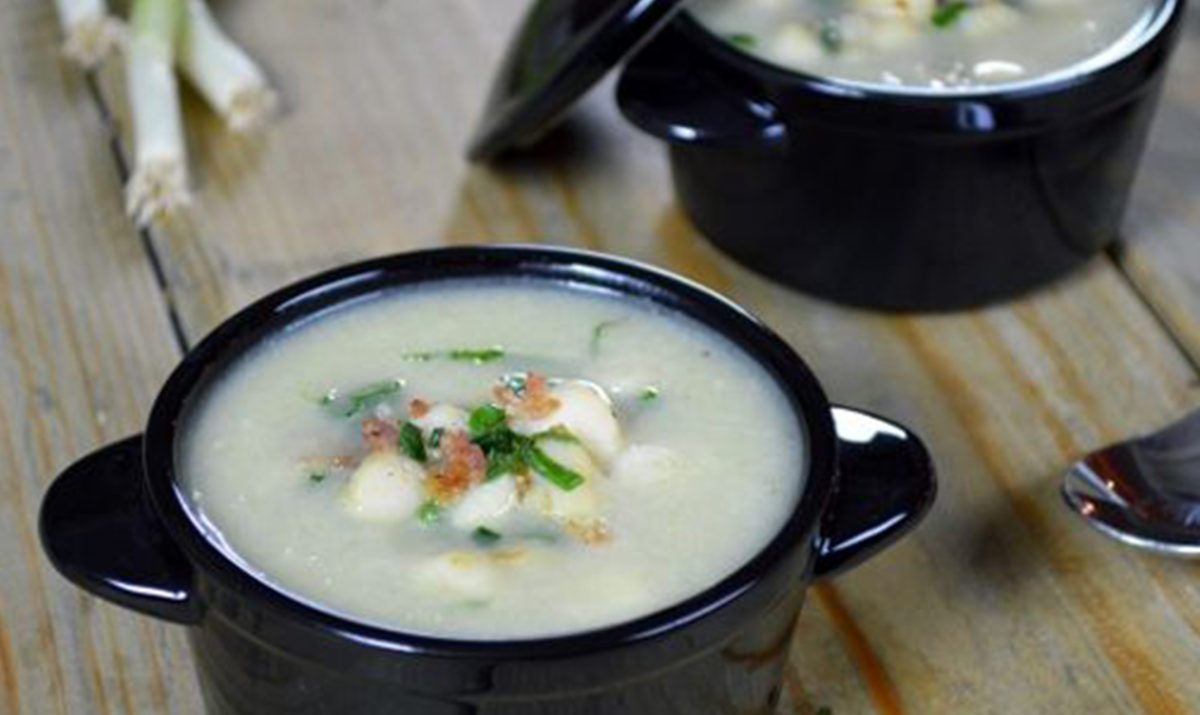 Ingredients
3 garlic cloves, minced
1 tablespoon olive oil
2 cups low sodium vegetable broth
16 ounces' bay scallops
3 chayote squash, peeled, pitted and diced
2 tablespoons scallion, diced fine
2 ounces' bacon, diced fine
1 tablespoon unsalted butter
Seasoning to taste
¼ cup créme fraise
Directions
Add the oil to a frying pan and heat, once hot fry the bacon until it becomes crisp, this will take about 4 minutes.
Turn up the heat and put in the scallops and cook, flipping them over for 2 minutes.
Take them out of the pan and season, put to one side.
Now take pot and dissolve the butter, again once hot drop in the garlic for 40 seconds.
Mix in the squash with the broth and boil.
Place a lid on and simmer for 20 minutes.
Take off the heat and rest on the side.
When it is cool add to a blender and pulse until creamy and smooth.
Transfer back into the pot and heat, correct the seasoning and add the créme fraise.
When hot, ladle into the bowls and place the scallops on top.
Finish with a sprinkling of scallions.