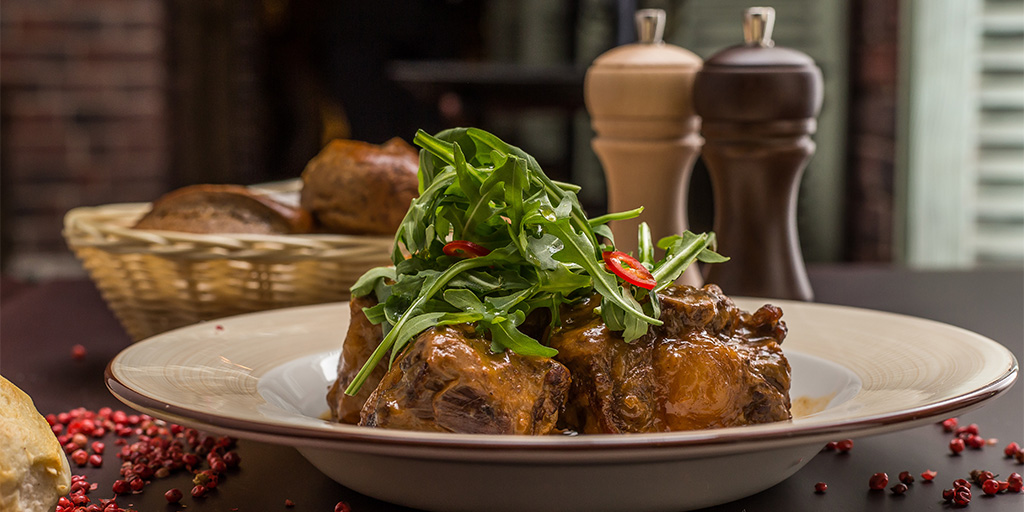 Ingredients
5 garlic cloves
1 tablespoon sweet red paprika
1 cup cachaca
4 pounds' oxtail sliced into 1 inch pieces
2 medium onions, chopped fine
Salt to taste
1 cup fresh lime juice
2 large carrots, peeled and diced
2 bay leaves
½ cup vegetable oil
1 large manioc root, peeled and diced or potatoes can be used
Directions
Clean the oxtail using warm water.
Add the meat to a pot or Dutch oven and place enough water in to cover it.
Add the cachaca and lime juice and boil, once boiling turn the heat down and simmer for 15 minutes.
Take out the oxtail, wash with hot water and place on one side.
Using another pan, add the oil and heat, fry the onions with the garlic for 3-6 minutes.
Turn up the heat and put in the oxtail, bay leaves and dust with the paprika.
Now add the stock from the Dutch oven to cover the meat halfway only.
Turn down the heat and place a lid on, cook for 1 ½ hours.
While cooking, add a little more stock so it does not dry out.
Next put in the vegetables and cook for a further ½ hour.
Once the meat becomes tender, turn off the heat and rest for 2 minutes.
Taste and correct the seasoning, serve with rice or as you desire.