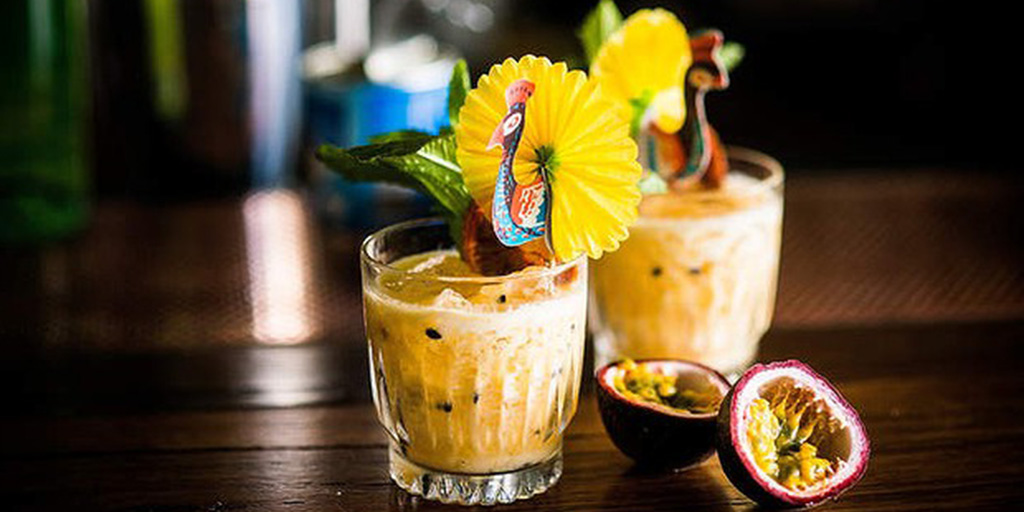 Ingredients
1 cup cachaca
1 cup passion fruit purée, recipe below
4 cups chipped ice
For the purée
4 tablespoons white sugar
8 passion fruits
½ cup water
Directions
To make the purée, just boil together the sugar, passion fruit flesh with the ½ cup water.
Cook until it reduces and thickens, then add to a blender and pulse until smooth, take out and pass through a sieve or cloth.
Now add everything into a shaker and shake vigorously.  Alternatively, use a blender for a smoother and slushier drink.
When done add to 4 glasses.