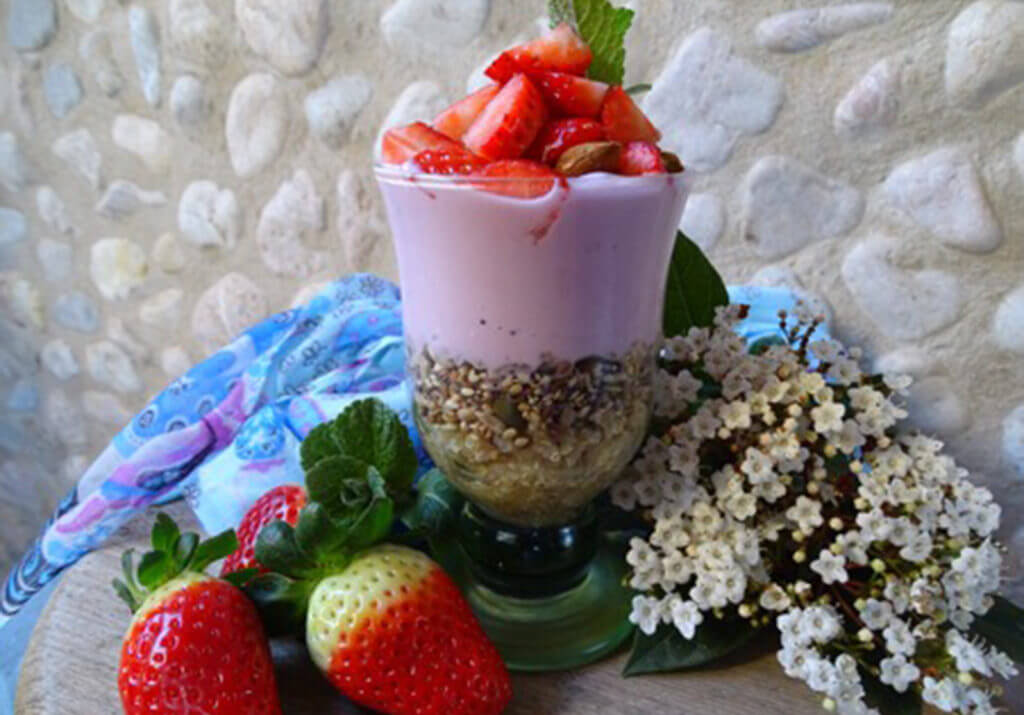 Quinoa has been called a "super-food" and with good reason. It is one of the few complete plant proteins, containing all 9 amino acids. It is a wonderful, gluten-free alternative to wheat. Quinoa is also a very good source of calcium, magnesium and manganese. It contains good levels of many of the B vitamins and vitamin E. It is a valuable source of dietary fibre and digests slowly, making it a low-glycemic index food. It was a staple of the Inca diet and has been grown in South America for thousands of years.
And while we can admire its nutritional benefits, the real question is: does it taste good? There are two types of quinoa, red and white. Both are slightly bitter when cooked so it is a good idea to pair them with strongly-flavored foods. It has a delicate, nutty flavour and a creamy texture with a slight crunch. It can be eaten for breakfast as a cereal, for lunch as a salad and for dinner as a replacement for rice, couscous, or other grains.
Ingredients
2 cups/500ml dairy, coconut or nut milk
7 ounces/200g uncooked quinoa, rinsed
3 tablespoons/45ml honey, maple syrup or brown sugar (optional)
¼ teaspoon/1ml ground cinnamon
2 cups/500ml Greek fruit yogurt
5 ounces/100g mixed seeds
7 ounces/200g fresh strawberries
Directions
Bring milk to a boil in a small saucepan.
Add quinoa and return to a boil.
Reduce heat and simmer, covered, about 15 minutes, until almost all the milk has been absorbed.
Stir in honey and cinnamon.
Cook, covered, until almost all the milk has been absorbed, about 8 minutes.
It can be served now, or chill the quinoa overnight to make parfait.
When cold, layer the quinoa with yogurt, seeds and strawberries.