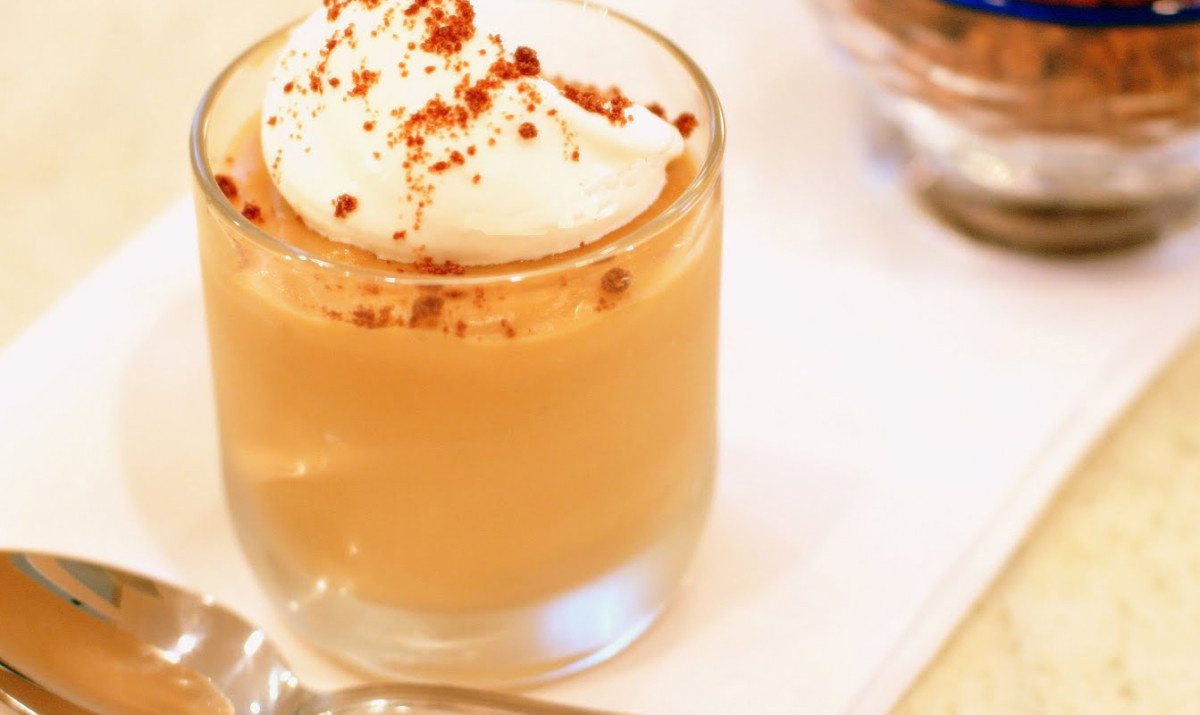 Enjoy this Burnt Caramel Pudding which is smooth, rich pudding, incredibly silken and glossy, just the right balance of bitter and sweet.  Caramel Pudding is a fantastic alternative that offers a change of pace to chocolate pudding.
Ingredients
3 cups heavy cream, divided
½ vanilla bean
½ cup sugar, divided
1½ tablespoons water
3 large egg yolks, at room temperature
Pinch salt
2 tablespoons fine bourbon
1 teaspoon powdered sugar
½ vanilla extract
Directions
Preheat the oven to 300°F.
Pour 2 cups of cream into a small heavy saucepan. Split the vanilla bean lengthwise and scrape the seeds into the cream; add the scraped pod. Turn heat to low to gently warm the cream. Remove the pod.
Set aside 2 tablespoons of sugar. Pour the remaining sugar and the 1½ tablespoons of water into a heavy-bottomed saucepan, set over medium heat, and stir until the sugar dissolves. Then crank the heat to high and let the liquid bubble away—do not stir, just swirl the pan occasionally—until it turns dark amber. This takes about 4 minutes.  Watch very closely, because it turns color very fast and can over burn easily.  Reduce the heat to medium.
Slowly stir the warm cream into the caramel. Once it comes to a boil (this will happen fast), remove from the heat and let the mixture cool for about 10 minutes.
Whisk the egg yolks with the reserved sugar and a pinch of sea salt in a medium bowl. Whisk a little of the cream-caramel mixture into the egg yolks, then gradually whisk in the rest until it's all incorporated.
Strain the mixture into a pitcher or large measuring cup and pour it into four 6-ounce ramekins. Place the ramekins in a shallow baking pan filled halfway with cold water. Cook for 1 hour, until just set.
Chill the puddings for at least 3 hours or overnight, which is best.
Whisk one cup of cream in a very cold mixing bowl.  When it begins to thicken, add the powdered sugar and bourbon.  Whip until soft peaks form.
Serve chilled pudding with a generous dollop of whipped cream.