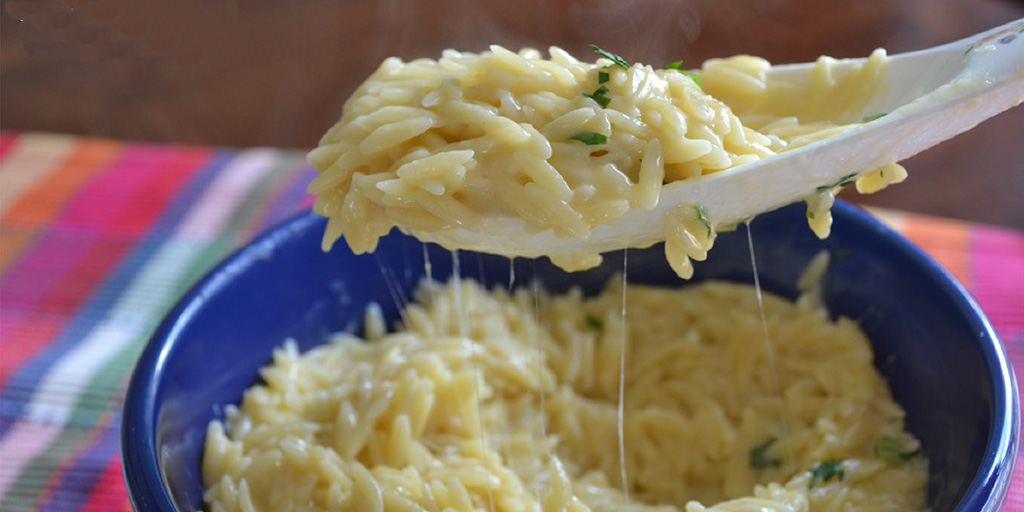 Ingredients
½ onion, finely chopped
2 cloves garlic, minced
2 tablespoon olive oil
2 cups orzo
2 cans chicken broth
salt and pepper to taste
½ cup Parmesan cheese
¼ fresh basil, finely chopped
Directions
In a medium sized saucepan over medium heat, took onion, and garlic in police oil until translucent, about 2-3 minutes
Add broth and bring to boil.  Add orzo, salt and pepper.  Return to boil.  Reduce heat and cover.  Cook for 20 minutes.
When the orzo is cooked, add cheese and basil.  Serve hot.
Related articles across the web