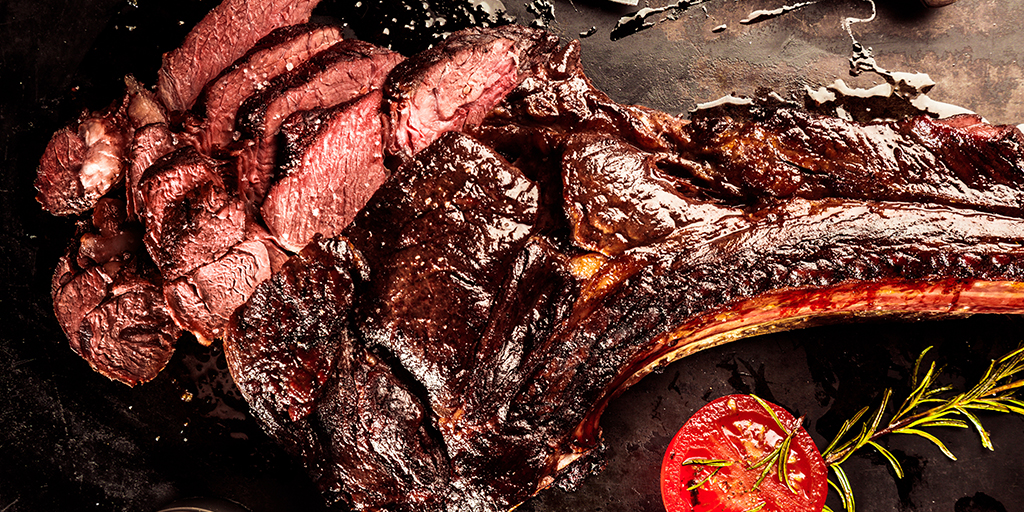 Ingredients
2 bone-in rib-eye steaks cut 1½" thick
2 tablespoons olive oil
¼ cup cup finely ground espresso
2 tablespoons cumin
2 tablespoons kosher salt
1 tablespoon black pepper, cracked
1 tablespoon Spanish paprika
1 teaspoon cinnamon, ground
Directions
If possible, dry-age steaks in refrigerators.  Place both steaks upright, tent-style on a plate and leave in refrigerator 24-48 hours.  Do not cover.  They will turn a darker color.
In the meantime, combine all the spices in a small bowl to mix.
Remove steaks from refrigerator.  Brush steaks with olive oil and then sprinkle spice mixture to cover the steaks entirely.  Let sit one hour to remove chill and let spices mingle.
Preheat grill to medium-high.
Grill steaks 5-6 minutes on each side for medium-rare.
Plate and serve immediately.