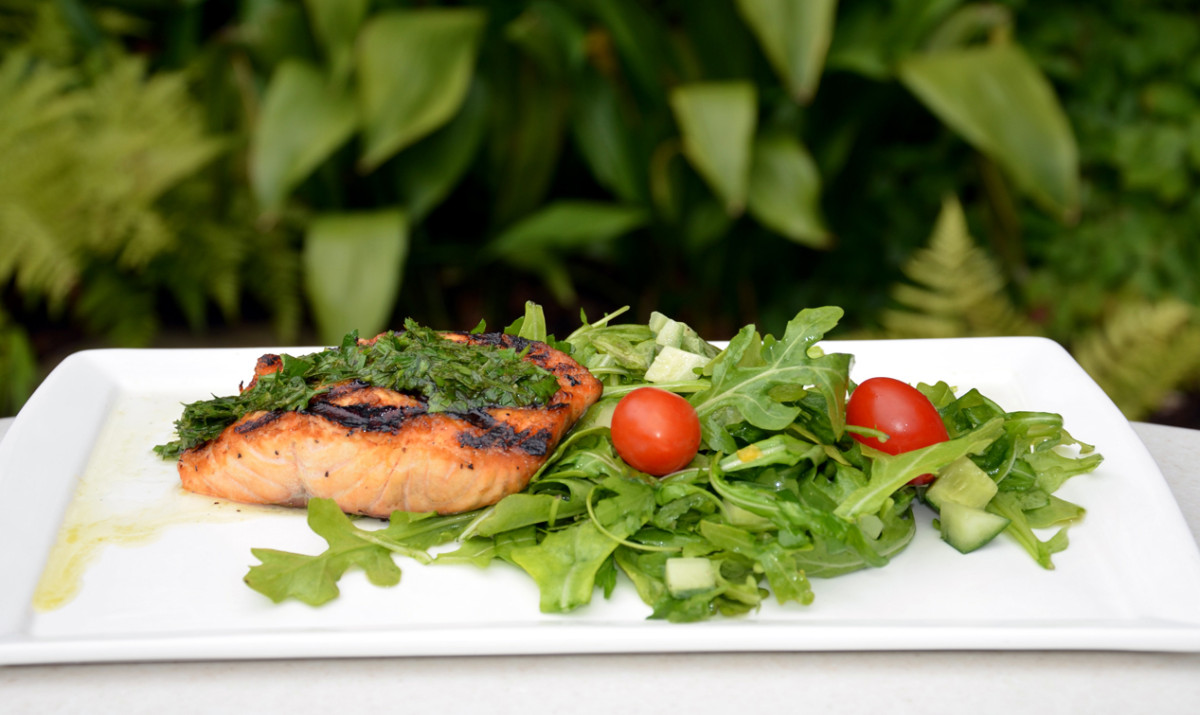 Ingredients
Salmon
1 whole Wild Salmon, cleaned
3 lemons
Salt and black pepper
Arugula Salad
2 cups arugula
2 cups romaine lettuce, chopped
1 English cucumber, sliced
8 cherry tomatoes
Balsamic Vinaigrette
Directions
Lightly oil your grill and preheat on medium-high.
Slice lemons and stuff them into cleaned salmon.
Rub top of salmon with extra virgin olive oil and cook on grill for approximately 18 mins. turn halfway through.
Combine ingredients, save vinaigrette, for salad and toss.
Serve grilled salmon with salad; add dressing to salad just before serving.
Use salt and black pepper to taste.