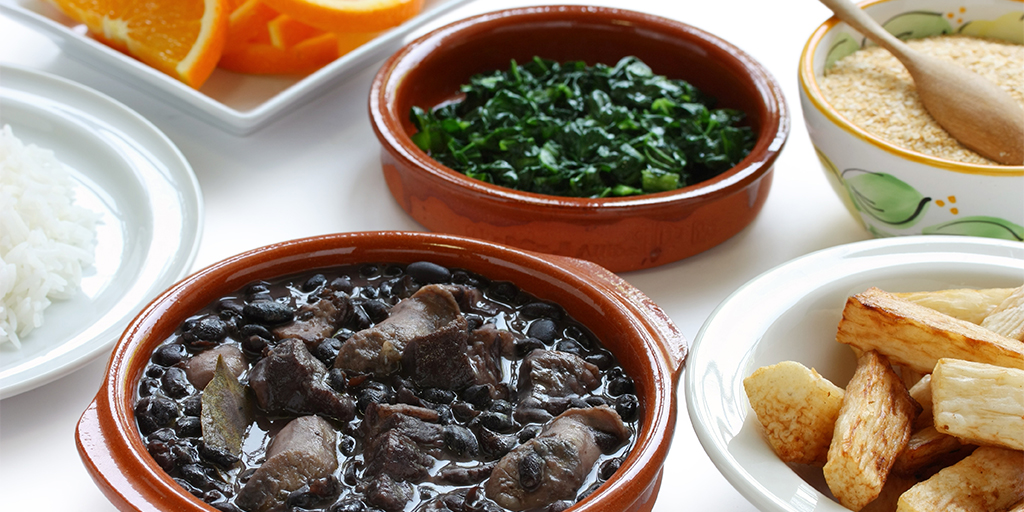 Ingredients
½ cup sliced streaky bacon
3 onions, diced
2 bay leaves
1 cup dried black beans, soak overnight
3 chorizo sausages
2 tablespoons white wine vinegar
1-pound pork rib
4 garlic cloves, chopped fine
Olive oil for cooking
1-pound pork shoulder, diced small
Pinch of chili flakes
Steamed rice, chopped coriander orange wedges and hot pepper sauce for serving.
Directions
Add a large pan to the stove and heat, first cook the bacon until golden and crisp, then take out.
Keeping the oil in the pan seal the sausages, pork ribs and the shoulder, one at a time and in batches.
When you take them out add seasoning.
Keep all the meat on the side and now fry the garlic, onion and chili, adding extra oil if required, cook for 7 minutes.
Return the meat with the wine vinegar, beans and bay leaves.
Pour in water just to cover the ingredients and boil.
Once it boils turn down the heat to a simmer and place the lid on.
Simmer for 120 minutes or until the contents are soft and tender.
If you find the liquid is too much remove the lid roughly 60 minutes before it is completed to reduce it.
You can if wish cook in a pressure cooker for 30 minutes to save time.
Dish up with coriander, orange, hot sauce and steamed rice.