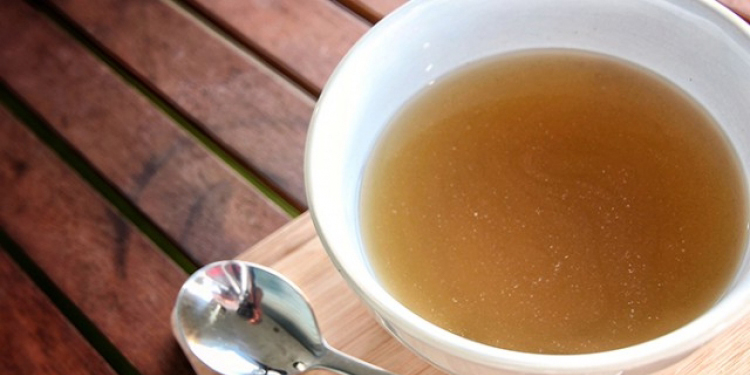 Ingredients
1 rib celery, diced
1 large carrot, diced
1 medium onion, diced
3 medium portobello mushrooms, chopped
3 tablespoons olive oil
2 tablespoon tomato paste
10 cups chicken broth or vegetable broth, low sodium
10 sprigs fresh flat parsley leaves
2 medium leeks, sliced crosswise
2 bay leaves
4 sprigs fresh thyme
½ ounce dried porcini mushrooms, rinsed
Directions
Preheat oven to 450°F. In a metal bowl, drizzle oil over carrot, celery, onion, and portobellos. Add tomato paste and toss until evenly coated. Spread vegetables in evenly on a baking sheet. Roast until vegetables are well browned, about 30 minutes.
In a large Dutch oven, add roasted vegetables, broth,parsley, thyme, leek greens and bay leaves. Bring to simmer over medium-high heat, cover, turn down heat and simmer for 30 minutes.
 Using a fine-mesh strainer, strain stock and remove solids.  Discard solids.