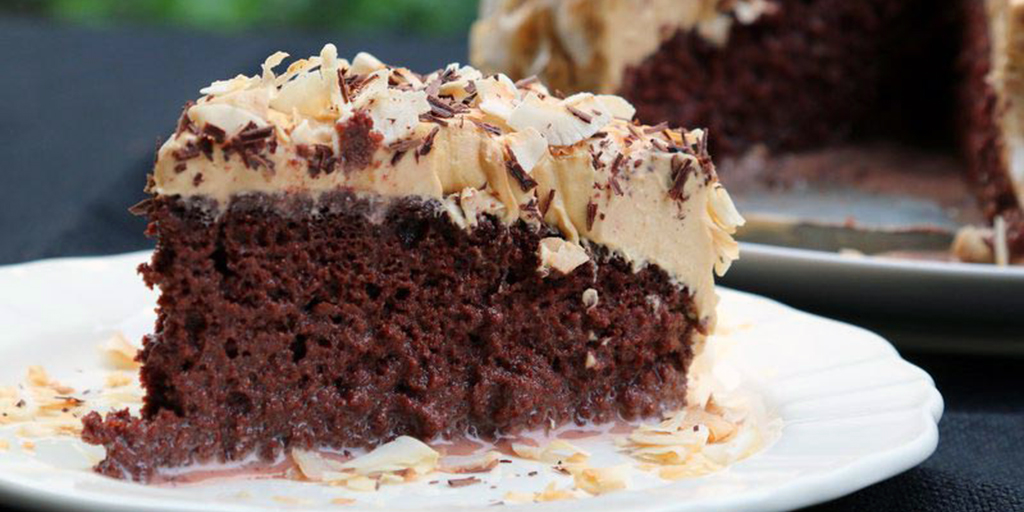 Ingredients
1 package chocolate cake mix
1 can (12 ounces) evaporated milk
1 can (14 ounces) sweetened condensed milk
1½ cups heavy whipping cream, divided
½ cup dark rum, divided
3 tablespoons confectioners' sugar
½ cup chopped pecans, toasted
½ cup coconut flakes, toasted
Chocolate sauce
Directions
Preheat oven to 350°F.
Prepare cake mix according to package directions. Cool on a wire rack when done.
Meanwhile whisk together both milks, ½ cup cream and ¼ rum, using a large bowl. Using a skewer poke holes in cake about ½ inch apart. Slowly pour milk mixture over cake, allowing mixture to absorb into cake. Let stand 30 minutes. Refrigerate, covered, 8 hours or overnight.
In a small bowl, beat remaining cream until it begins to thicken. Add confectioners' sugar; beat until stiff peaks form. Add the rest of the rum and beat until incorporated. Spread over top of cake. Sprinkle with coconut and nuts. When serving, drizzle chocolate sauce.