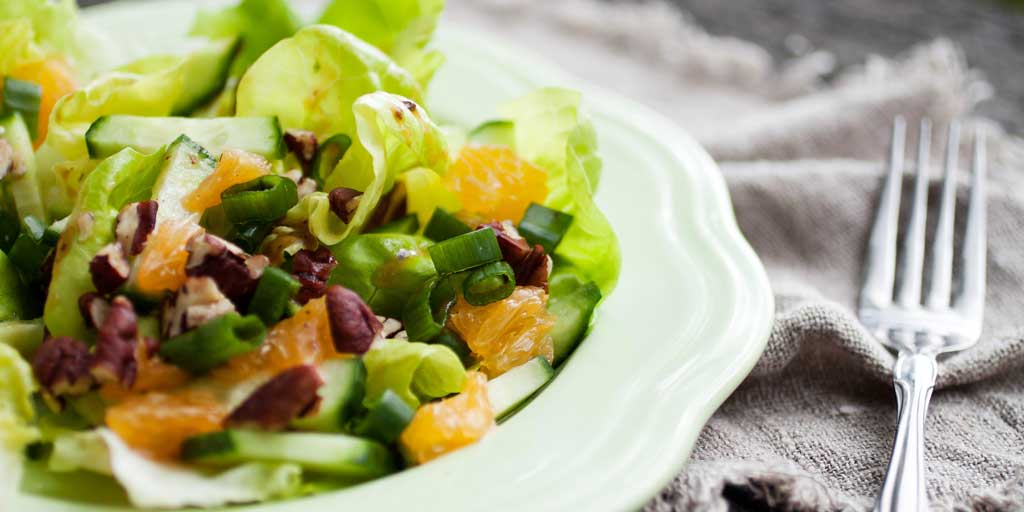 Mandarins are typically sweeter and less tart than traditional oranges. The sweetness of the oranges is well balanced against the tartness of the vinegar and heat of the hot sauce. A Riesling or Pinot Grigio will work, as would a nice Orange Muscat.
Ingredients
1 pound mixed salad greens
3 stalks celery, chopped
2 green onions, chopped
1 can (11 ounces) mandarin orange slices
½ cup slivered almonds (pecan or walnuts can be used)
¼ cup butter
For dressing:
½ cup oil
¼ cup tarragon vinegar
¼ cup of juice drained from can of mandarin oranges
2 tablespoons sugar
½ teaspoon hot sauce
1 teaspoon salt
⅛ teaspoon pepper
Directions
Preheat oven to 350°F.
Place salad greens into a large bowl along with all other salad Ingredients.
In a small ovenproof dish, toast almonds with butter until golden brown. Watch carefully to not overcook.
Thoroughly blend all dressing ingredients.
Pour dressing over salad and toss well.