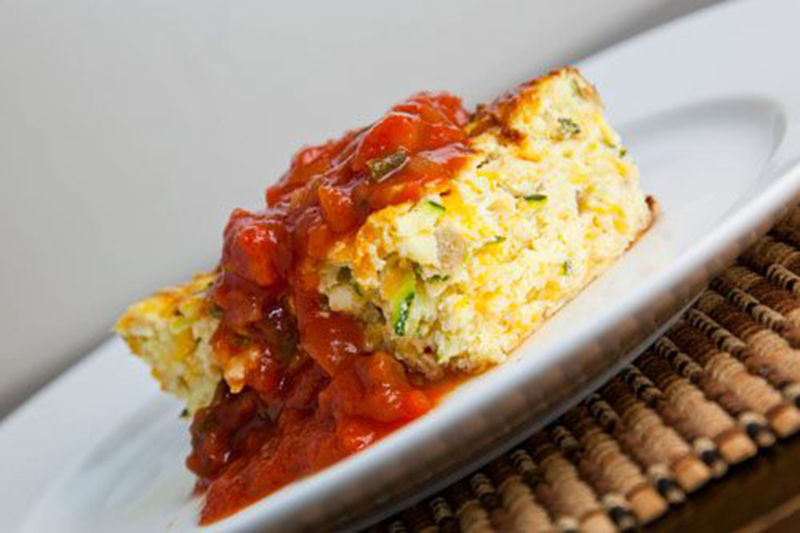 I love creating this breakfast casserole for my family as a delicious Mexicasa twist on your everyday eggs. The addition of the chilies, salsa and cheddar make for a more hearty-feeling breakfast. It packs a lot of flavor and provides a little bit of a kick, especially if you choose a hotter salsa.
Ingredients
4 cups milk
6 eggs
1 pound cheddar cheese, grated
1 pound mozzarella cheese, grated
3 cans whole green chilies
1 jar (14 ounces) salsa (or fresh if you have it)
1 cup flour
Salt and pepper
Directions
Preheat over to 325°F.
Butter a 13x9x2" baking dish. Line dish with chilies. Spread ½ of the cheddar and ½ of the mozzarella over the chilies.
Mix eggs, milk and flour. Whip until thoroughly incorporated. Pour over cheese.
Bake in oven for 50 minutes.
Remove from oven. Spread the rest salsa over the dish. Then spread the remaining cheeses. Return to over and bake 1-3 minutes or until melted. Serve hot.