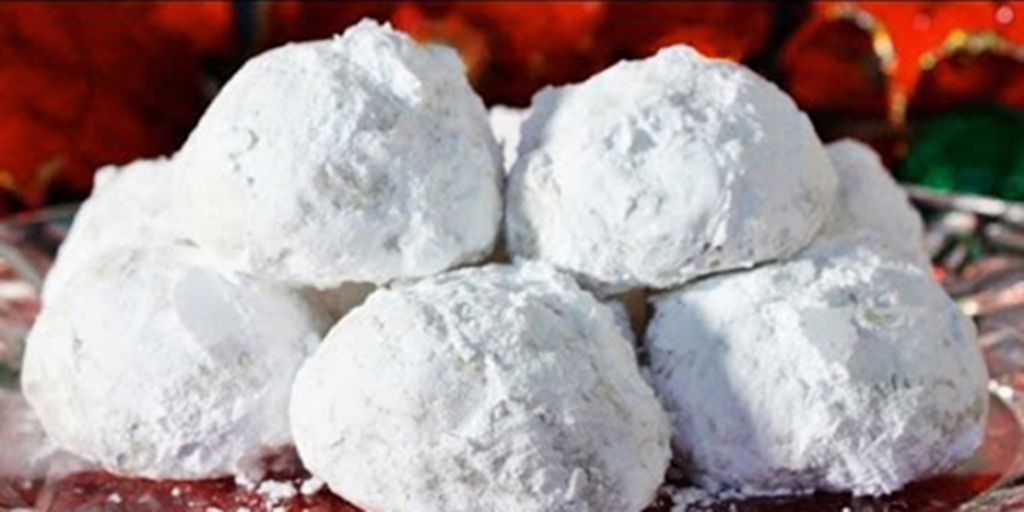 These cookies are melt-in-the-mouth goodness.  There is no way to eat just one.  Although there is no chocolate in these cookies, there is plenty of sweetness to enjoy.  Have plenty on hand as they will be devoured very quickly.
Ingredients
1 ½ teaspoons vanilla
2 sticks unsalted butter, room temperature
2 ¼ cups powdered sugar
2 ¼ cups flour, all purpose
1 cup pecans, very finely chopped
Directions
Preheat over to 350°F. Grease 2 baking sheets.
Using a mixer, cream together the butter, ½ cup sugar, and vanilla.
Combine flour and pecans. Slowly add this with the creamed ingredients until just combined.
Scoop dough into ¾-inch balls arranging them evenly spaced on the cookie sheets.
Bake for 15 to 20 minutes. They are done when golden brown.  Remove from oven to cool 3 to 4 minutes.
Then roll each cookie in the powdered sugar until well coated.