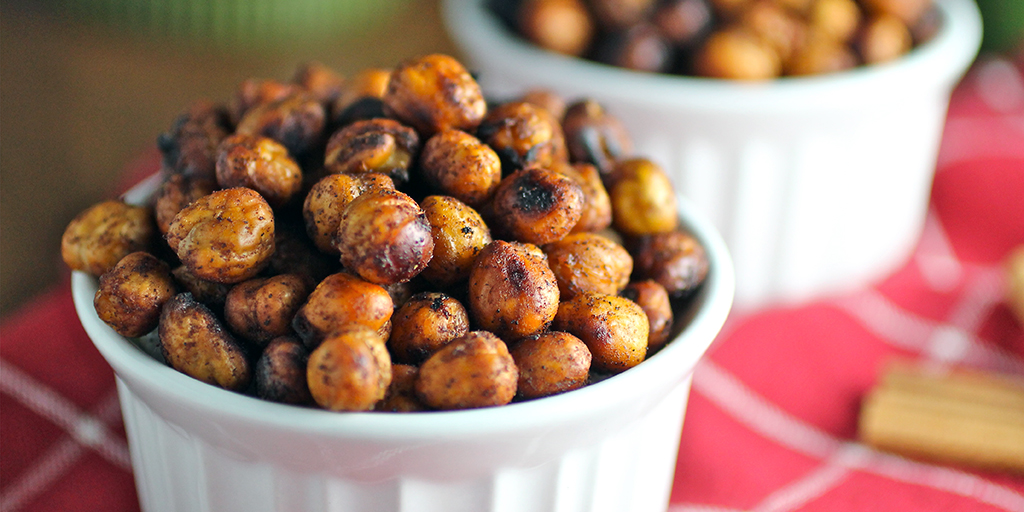 Ingredients
1 15-ounce can chickpeas (garbanzo beans)
2 teaspoons olive oil
¼ teaspoon sea salt
¼ teaspoon smoked paprika
¼ garlic powder
⅛ teaspoon cayenne pepper
Directions
Preheat oven to 450°F.  Lightly oil a baking sheet.
Dry the chickpeas using a paper towel.  Remove any excess or loose skins.
Place chickpeas in a medium metal bowl.  Add oil and toss to coat.
Sprinkle salt, paprika, garlic powder and pepper.  Toss to coat.
Pour chickpeas into a single layer on the baking sheet.
Bake 15 minutes, then toss and bake another 15 minutes.
Remove from oven and cool.  This recipe can easily be doubled.