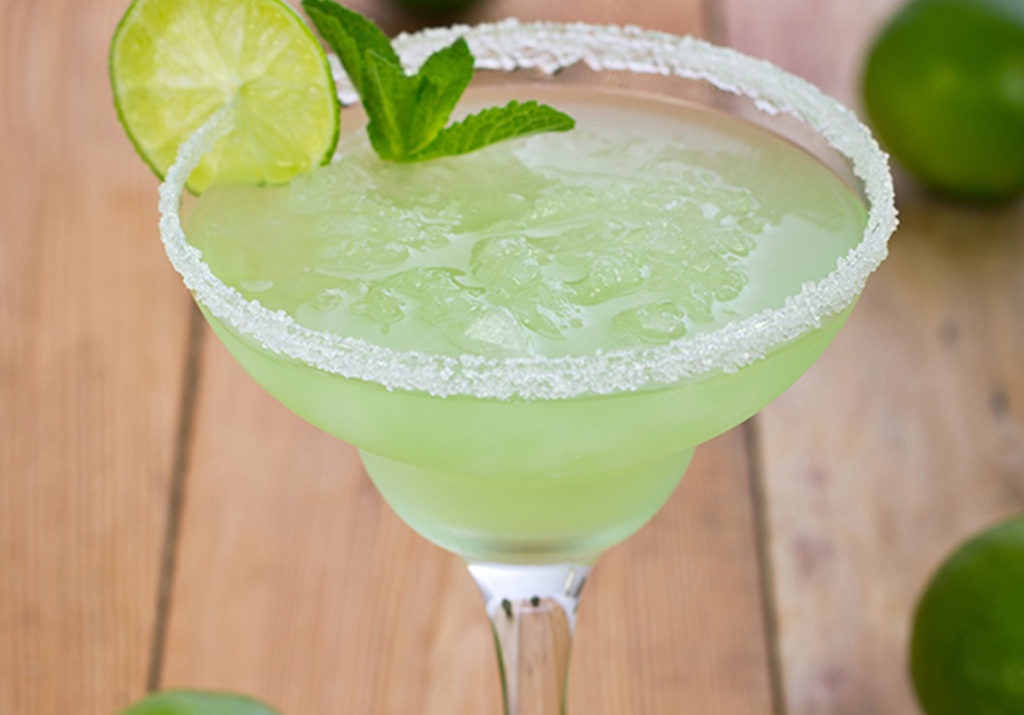 Classic margaritas pack a lot of calories because of all the sugar from the mixers. I love serving a fantastic margarita at summer parties and I know some of my guests are watching their calories so I make sure to use this particular recipe. This is a great low-cal version of the original and tastes absolutely amazing – guest-tested. Use the best liqueurs you can afford.
Ingredients
3 ounces really good tequila
2 ounces fresh lime juice
1-ounce vodka
1 ounce Grand Marnier
1 package sweetener
Cocktail salt
Directions
Use the rind of the lime to wet the top of a glass and rim it with salt
Combine all the ingredients into a cocktail shaker. Add 8-12 ice cubes and shake for 20-30 seconds.
If you prefer a blended margarita, place the Ingredients into a blender with 6-8 ice cubes.