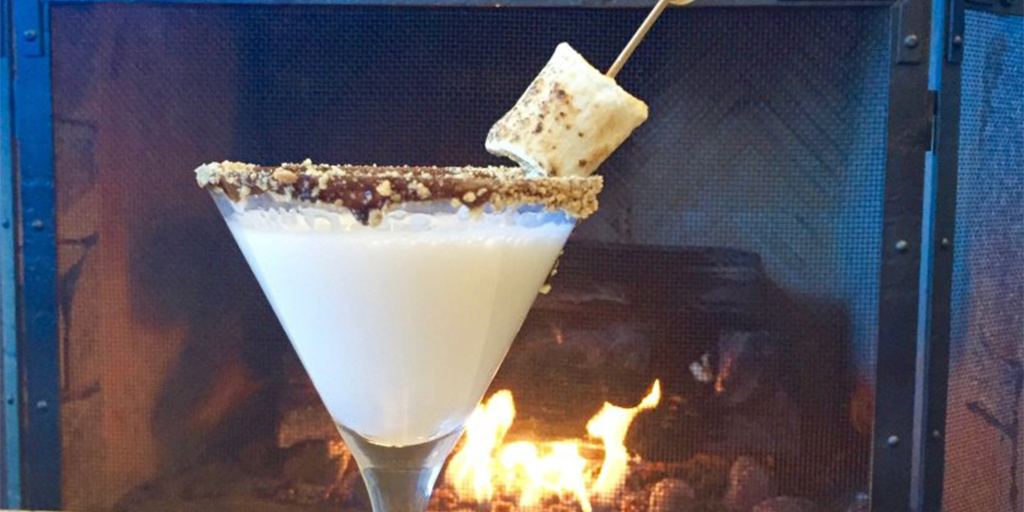 Ingredients
2 tablespoons chocolate syrup
2 tablespoons graham crackers, finely crushed
2 ounces marshmallow vodka
¾ ounces cream
¾ ounce white chocolate liqueur
1 marshmallow, slightly toasted
Note:  You can substitute the white chocolate liqueur with a milk or dark chocolate version.
Directions
Drizzle the chocolate onto a small plate.  Place graham crackers on another small plate.
Dip the rim of a martini glass into the chocolate and make sure the rim is fully covered in chocolate.  Then dip the rim into the graham crackers.
In a mixing glass, pour the marshmallow vodka, cream and chocolate liqueur – mix well.  Then pour into the martini glass and garnish with the toasted marshmallow.