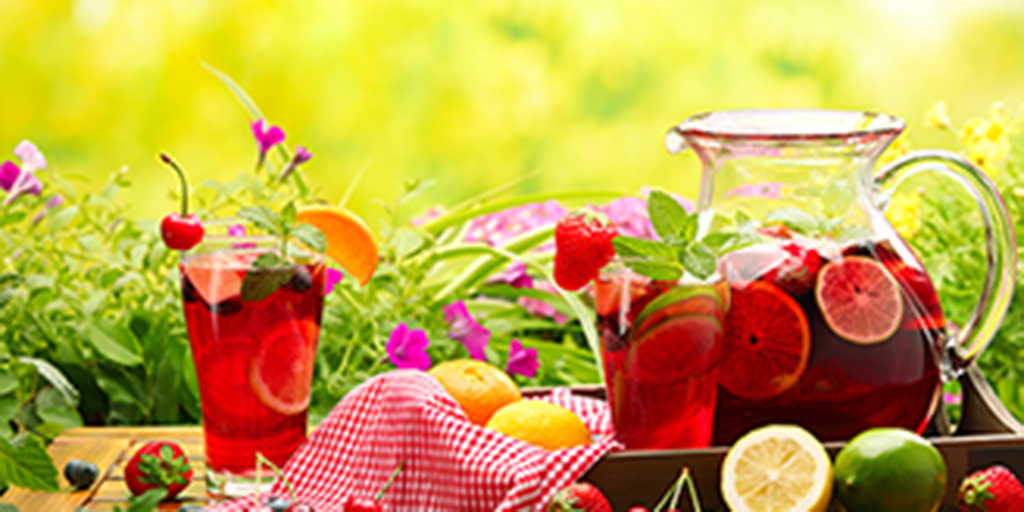 I've used this sangria recipe for many wonderful outdoor barbeque parties with friends and family and I can tell you it usually runs out with people asking me to whip up more. The balance of soda with wine and lemon makes for a very refreshing drink that'll have you speaking your own style of Spanish.
I find that it's nice to be able to have enough time to let it sit in the refrigerator for several hours in order to have the flavors develop. There is no need to go overboard on the price of the wine. Use a good Tempranillo, Barbera or Zinfandel but it doesn't need to be expensive.
Letting the ingredients marinate together is very important and is best made a day ahead.
Ingredients
1 bottle inexpensive red wine
2-liter bottle of soda (lemon-lime)
1/3 cup brandy
1/3 cup Cointreau
1/3 Citron vodka
1/3 cup sugar
1 lemon, sliced
1 lime, sliced
1 pear, cut into thin spears
2 peaches, peeled, pitted and cut into spears
2 cups berries (strawberries, raspberries, or blackberries)
Directions
In a pitcher, combine all the ingredients except the berries.
Chill in the refrigerator overnight or for at least several hours.
Before serving, add the berries and lemon-lime soda.
Pour into chilled glasses with ice and serve.