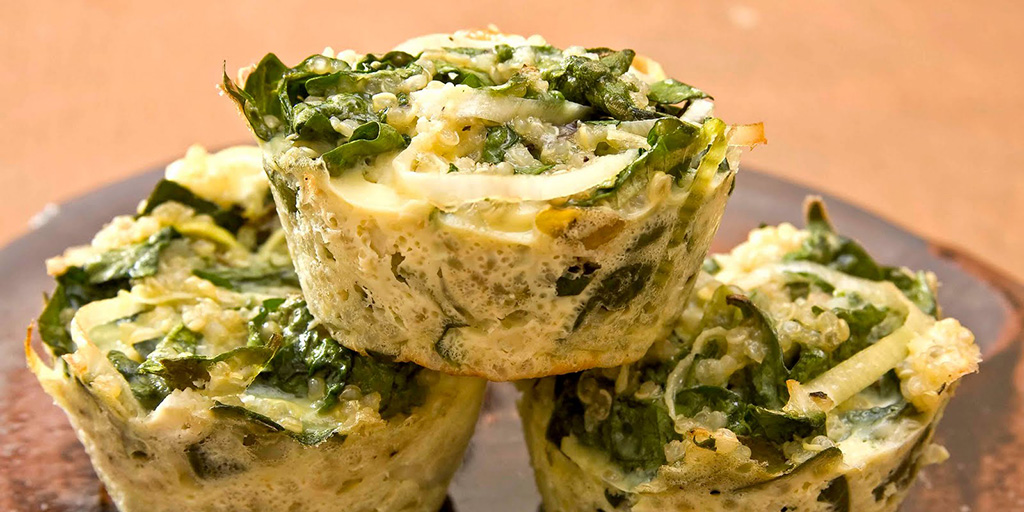 Ingredients
2 cups cooked quinoa2 cups frozen spinach
1 bunch of kale, chopped into small pieces
½ cup cheese
1 onion, diced
3 eggs beaten
1 teaspoon Spirulina powder
Salt and pepper
Directions
Preheat oven to 425F.
Sauté spinach, onion, and kale until onions are translucent and spinach and kale are wilted.
Mix green veggie mixture with other ingredients.
Roll into balls, flatten and place on cookie sheet lined with parchment paper.
Bake in oven for 30 minutes.
Serve over greens or brown rice noodles or eat as appetizers.
Related articles across the web