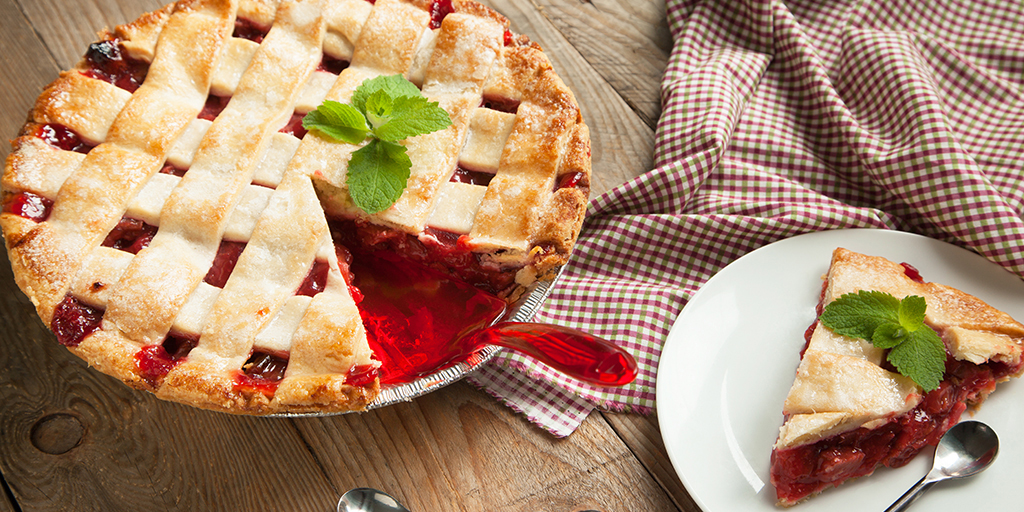 Ingredients
Pie Crust
1 egg, large
1 tablespoon vodka
4 tablespoons ice water, divided
¾ teaspoon white vinegar
¾ teaspoon salt
2 ¼ cups all-purpose flour
¾ cup cold lard
Pie Filling
1 ¼ cups sugar
3 cups halved strawberries, fresh
6 tablespoons quick-cooking tapioca
3 cups sliced rhubarb, fresh or frozen (thawed, if frozen)
1 tablespoon 2% milk
3 tablespoons butter
white sugar
Directions
Whisk egg together with vinegar and ice water in a small bowl, until well blended. Mix flour with salt in a separate large size bowl; cut in the lard until crumbly. Slowly add in the egg mixture, tossing with a fork, until dough holds together. Slowly add some more of ice water, if the mixture is too dry until the mixture just comes together.
Evenly divide the dough in half. Shape each into a disk and then wrap in plastic wrap. Refrigerate for a minimum period of an hour or for overnight.
Preheat oven to 400 F. Mix tapioca and sugar in a large bowl. Add in the strawberries and rhubarb; toss several times until evenly coated. Let stand for 12 to 15 minutes.
Roll one half of dough to a ⅛" thick circle on a lightly floured surface; transfer to a 9" pie plate. Evenly trim the pastry with rim.
Add in the filling & dot with the butter. Roll the leftover dough to a ⅛" thick circle. Place over the filling. Trim, seal & flute the edge. Cut slits in top. Brush milk on top of the pastry; sprinkle with coarse sugar. Place the pie on a large baking sheet & bake for 20 minutes.
Decrease the oven setting to 350 F & bake until filling is bubbly & crust is golden brown, for 45 to 55 minutes. Transfer the pie on a wire rack and let cool completely.