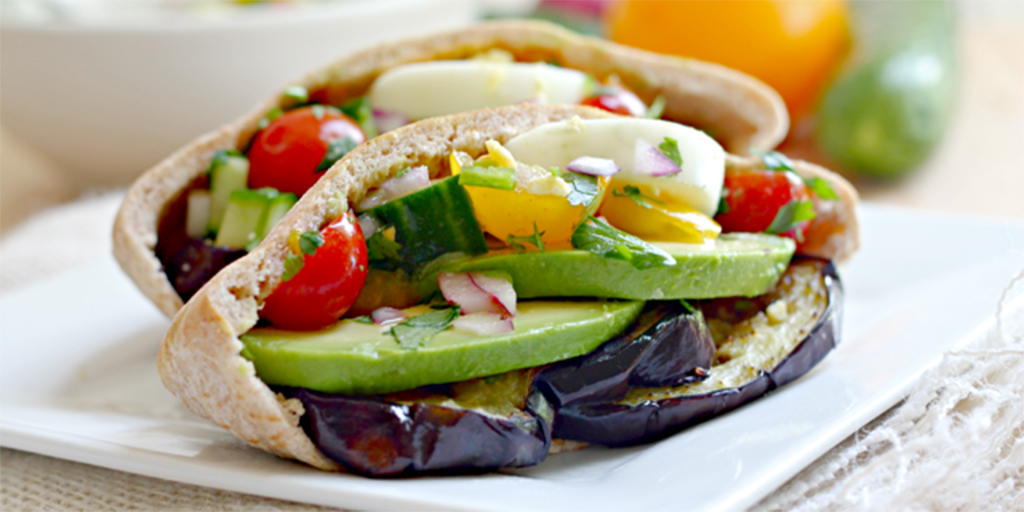 Ingredients
2 slices pita bread, preferably soft or homemade
2 eggs, hardboiled
1 eggplant
2 tablespoons olive oil
3 tablespoons tahini
1 tablespoon Sriracha
1 avocado, peeled and sliced thin
2 cups Spicy Israeli Salad
Directions
Slice eggplant into ½" disks. Sprinkle liberally with salt and let sit  in colander to remove moisture for at least 30 minutes.  When done, rinse off salt.
In a large skillet, heat oil. Fry eggplant until browned, about 3 minutes per side.
Using a small bowl, make spicy tahini sauce by combining the tahini and Sriracha.
Cut pita in half and place in the pocket spicy tahini sauce, eggplant, ¼ cup salad, egg and avocado.