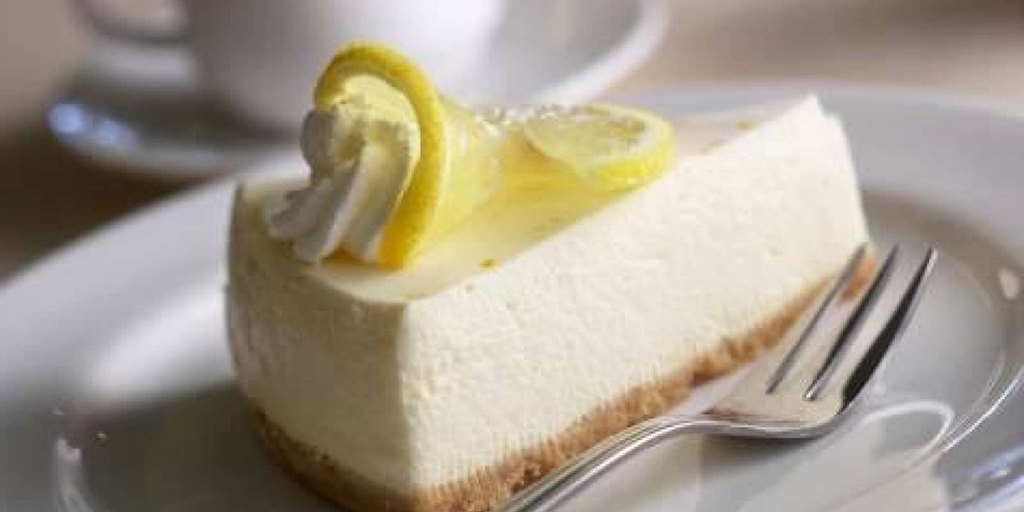 Whoever invented the no-bake cheesecake sure must've been a whimsical person. It takes some serious whimsy to combine two of the most decadent things on a table and make them into one best ever, beautiful thing.
If you have been deprived of this delightful marriage of soft cheese and cake due to incarceration on another planet then let us entertain you.
Cheesecake the American way is typically a bottom crust that is often made out of cookies or graham crackers. The next layer is the filling which is contains cream cheese and sugar and the topping can be any number of things like fruit or caramel.
However, this is your very basic explanation as American cheesecake is a creation unique to its own. If you order up a cheesecake in London you may very well get one loaded with nuts and dry fruit.
On a trip to Europe your order of cheesecake will take on a whole other consistency as countries like Italy use Ricotta instead of good 'ol American cream cheese.
As long as we're talking about the best cheesecake ever we might as well talk a little bit about who made this whimsy happen. Or we would if there was a scientific way to track that down.
It is likely that a version of cheesecake popped up hundreds of years ago in ancient Greece. Cheesecake isn't the only thing to just pop up as the ancient Greeks are rumored to have been a very sexually vivacious people. The use of things like sex toys may have been an open secret! Anyway, back to cheesecake. Move forward to the 14th century and there are claims that the first cheesecake is an English brainchild.
The one thing we can know for sure is that the American cheesecake came some time after the invention of cream cheese in America in the 19th century.
And America sure does know how to pull out all sorts of delicious treats from the kitchen. So let's make the best no-bake cheesecake ever a la Americana.
See Recipe: The Best No-Bake Cheesecake Ever
The beautiful thing about cheesecake is that it can bend and mod to whatever season you're in. So if apples are in season, you can easily substitute strawberries for peeled and cored apples and you can even throw in some nuts. Or if you're feeling like any other fruit, it's very easy to add it as a topping, the cream cheese filling is very welcoming.
The filling
The basic cream cheese filling is silky and satisfying, you can never go wrong with it, but you can add to it if you wish. You can add 3 tbsp of cocoa to make the above cheesecake a strawberry and chocolate heaven.
If you're feeling coffee-ish you can easily add 1/3 cup of brewed coffee to give your cheesecake another level of flavor.
Now here's a little secret if you've ever just wanted to nosh on just a bite of cheesecake, but had no desire to whip up a whole cake. You can whip up that delicious cheesecake in a few minutes flat:
See Recipe: Best Ever Mini No-Bake Cheesecake
The cheesecake wants to be yours so add your own favorite flavors and put your name on it.
Happy cheesecaking!