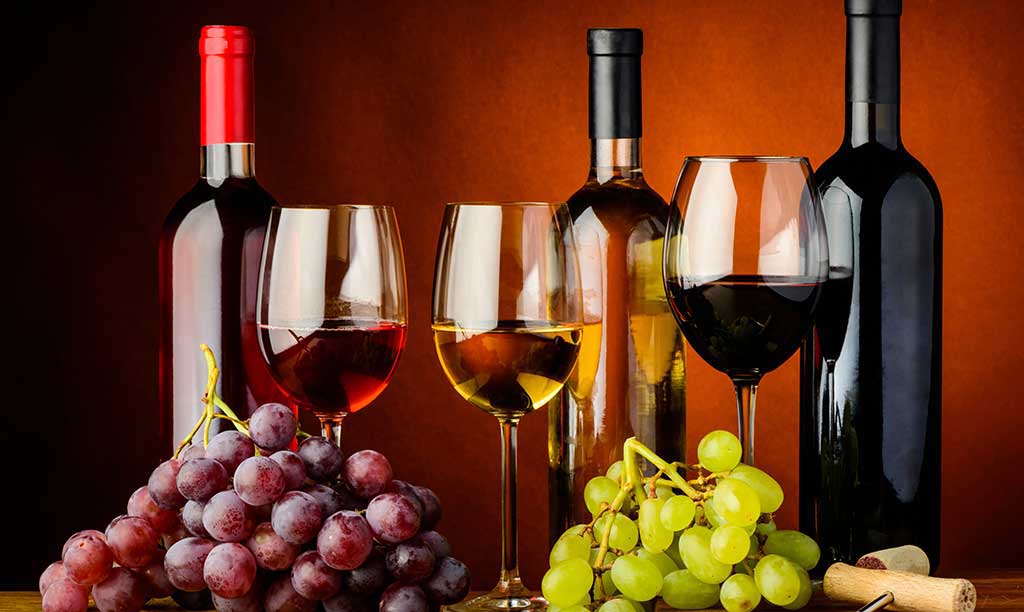 Wine is becoming even more popular as people's drink of choice with some people even looking for wooden wine barrels for sale in order to make their own wine. But how much do people actually know about wine? Or do most people just hope that the House Wine will be good enough for them? If you plan on drinking wine (or any alcohol really), you should really make sure that you know what you are drinking. How will it compliment the food that you are eating? How will it impress the people that you are dining with? If you can't answer those questions then maybe it's time for you to check out a site like beerandwine.guide to help you know exactly what wine is the best for any occasion.
A Year for Sparkling Wines

Millennials are important in driving the growth of sparkling wines. And, they aren't limited for consumption only on special occasions only.

Interest in Chilled Wine Won't Cool

More and more reds, especially lighter-bodied ones, are being served cooled. A major trend in chilled wine is growing with fruit-forward styles such as Beaujolais and grenache. Chilling these wines brings out the wines' brightness and spirit. Will this be the year of ice added to red wine?

Wine By the Glass to Increase in Popularity

Red, white, rose – why not all three. Consumers like to experiment and they prefer to pair a wine with each course and for each individual's taste.

Demand for Organic, Biodynamic Wine to Increase

In general there will be a huge demand for organically grown food. The idea remains same for wines as well, there will be a demand for natural wines meaning the grapes which are grown without use of chemicals and not harming the ecology of the soil. Given the aspirational attitude of Wine consumers, Small batch/Single Vineyards/Single Barrel type of exclusive wines will drive a lot of interest.

Chardonnay and Cabernet Sauvignon Will Continue to Dominate Sales

However, there is a trend toward more diversity. French wine sales are up 23 percent and there are excellent wines available at competitive pricing, particularly from the southwest, Beaujolais Cru Gamay, sparkling Cremants, Languedoc Roussillon and Provence rose and white wines, like Petit Manseng. Others to consider include Spanish white Albariño, Cava and Rioja wines, Chilean and Argentinian reds and South African Chenin Blanc and Syrah. We are also likely to see more East Coast wines from New York, Virginia and Georgia available in Riesling, Viognier and French and American hybrids.

The Wine Slushy to Rule this Summer

For the summer, wine slushies, a take off from Sangrias, are a perfect recipe. Blending wine, fruit, and ice into a refreshing frozen drink.

Bourbon Barrel Wine

This is a current trend of 2016, and will definitely be something you'll continue to see in 2017. Barrels that once held bourbon or whiskey are being refurbished and used to age wine. The oak barrels are charred for aroma and flavor. Adventurous wine drinkers are recommended to try it, which means more people are learning about this type of wine. The popularity of bourbon barrel wine is continuing to increase, and will definitely be a topic to talk about in 2017. So will you take a walk on the wild side and try this type of wine?

Drinking Out Vs. Drinking In

On-premise wine sales are on a decline, while off-premise wine sales are growing. People want to drink wine by the at home, rather than spend a lot of money on a bottle of wine while they're out, where the price of a bottle can exceed the cost of the entire rest of the meal. Of course, staying in and drinking too much wine, or any alcohol, is not a good habit to develop, and those who do have concerns about their habit can take something like this alcohol quiz to see if they are drinking healthily or whether it might actually be time to seek some help for an addiction. Thankfully, most people are sensible when it comes to drinking at home and do not exceed their limits regularly.

Coming Out for Canned Wine

One of the most surprising trends to hit the wine industry in quite some time is that of canned wine. In the past year alone, the sale of canned wine has nearly doubled, largely due to the millennial influence. Reds, whites, sparklers and everything in between can be put into a can without issue, and the end result is a convenient, portable and usually very affordable option that's tailor-fit for the beach or for entertaining. In many ways, cans help to protect wine, as they don't allow any light in and are even better at preventing oxidation than traditional corked bottles. There are a handful of cans out there right now, but 2017 will see an explosion of new entries to the market.